Karen Anne Connolly
Family Law & Criminal Defense Attorney
6600 W Charleston Blvd #124
Las Vegas, NV 89146
(702) 678-6700
advocate@kconnollylawyers.com
Aggressive & Competent Representation
Karen Anne Connolly is owner operator of a boutique law firm with an emphasis on family law and criminal defense.  When maneuvering the legal system, it is imperative that you are assisted through this process by an experienced attorney who can provide honest answers and solid advice.  With over 25 years of experience helping Nevada clients with their legal issues, when you need capable representation from a no-nonsense attorney with a proven track record, turn to the Law Offices of Karen A. Connolly, Ltd.
Ms. Connolly is unique in that she had extensive litigation experience in both family law and criminal defense.  She has tried cases in family, state and federal court. She has also litigated before the Nevada Supreme Court, the Ninth Circuit Court of Appeals and has been admitted to practice before the United States Supreme Court.  This expansive experience is a reflection of the superior oratory and written skills required for successful trial and appellate litigation.
In the family arena, Ms. Connolly provides representation in all aspects of family law including but not limited to divorce, child custody and support, alimony, relocation, property division, post-divorce modifications, domestic violence, domestic partnership, and termination of parental rights.  She represents both men and women. Ms. Connolly strives to resolve family cases without resorting to financially and emotionally draining litigation.  However, when court is necessary, nothing beats having an experienced, proficient, assertive trial attorney by your side.
In her criminal defense practice, Ms. Connolly represents people charged with an array of offenses including misdemeanors and serious complex felonies in both state and federal court – at the trial and appellate level as well as on post-conviction relief.  Through her years of experience she is familiar with the process, procedures, prosecutors and judges.  Her tenacity and legal skills have resulted in acquittals, and reversal of convictions.  One man was removed from death row as a result of her advocacy.  As further testament to her abilities, Ms. Connolly belongs to a select group of attorneys who are eligible to represent people who are facing or have received the death penalty.
At the Law Offices of Karen A. Connolly, Ltd., we address all aspects of family law including high end divorces with substantial monetary assets, hotly contested child custody matters, child support, domestic partnerships, separation, annulment, and much more. 
When you need answers and honest advice, in any family law matter, turn to attorney Karen A. Connolly, who has a solid track record and reputation.
At Karen A. Connolly, Ltd. we represent people charged with a variety of offenses from misdemeanors, such as DUI's, domestic violence, and drug possession, to serious felony offenses such as first degree murder and complex federal crimes.  Ms. Connolly provides zealous representation at the trial level, on direct appeal, and on post conviction relief in both federal and state court.  Her tenacity and skill have culminated in acquittals of convictions. See notable results.
Karen A. Connolly has not only obtained not guilty verdicts in jury trials, and reversals, her advocacy has saved lives.
A conviction can be appealed to either the Nevada Supreme Court or the Ninth Circuit Court of Appeals for federal offenses.  If those avenues do not bring relief, a writ to the United States Supreme Court may be pursued in limited circumstances.  If you feel you were denied effective assistance of counsel, a post-conviction writ of habeas corpus can be filed.  If that fails, the denial can be appealed.  If all state remedies have been exhausted without success, relief can be sought in federal court.
Drug Possession
Ms. Connolly's client was arrested and charged with drug possession. 
Result: complete dismissal of all charges
Murder Trial
The defendant went to trial for First Degree Murder.  
Karen A. Connolly was one of his lawyers. The verdict was NOT GUILTY.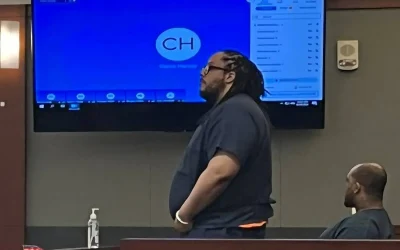 Client was charged with 3 counts of capital murder. He claimed self-defense, but was convicted after a hotly contested 3 week jury trail. Thereafter, a sentence of life with the possibility of parole on each count was negotiated thereby avoiding the death penalty....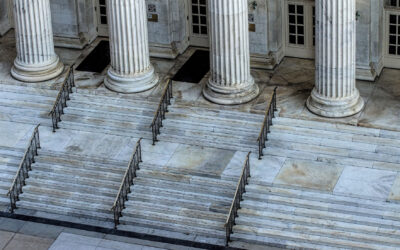 Defendant charged with a felony battery constituting domestic violence - strangulation, victim 60 years of age or older and battery constituting domestic violence. As a result of Ms. Connolly's advocacy, charges were reduced to a simple battery.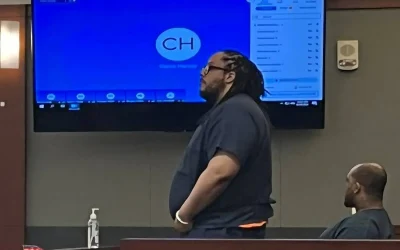 A 34-year-old man was sentenced to life in prison on Thursday for a 2017 triple homicide. In May, a jury convicted Delon Holston of three counts of first degree murder with a deadly weapon and robbery with a deadly weapon. Holston was a passenger in a rental car on...